According to German police, more than 130 people lost their lives to flooding – owing to Climatic change – in western Germany.
As heavy downpour set off a fiasco that unfolded an array of inevitable events – rivers spilling over their banks at full capacity, bridges tumbling, and hills giving way to a gush of mud and debris.
German authorities said that around 1,300 people are still missing in Germany. They also anticipated an increase in number due to disrupted infrastructure and communication services.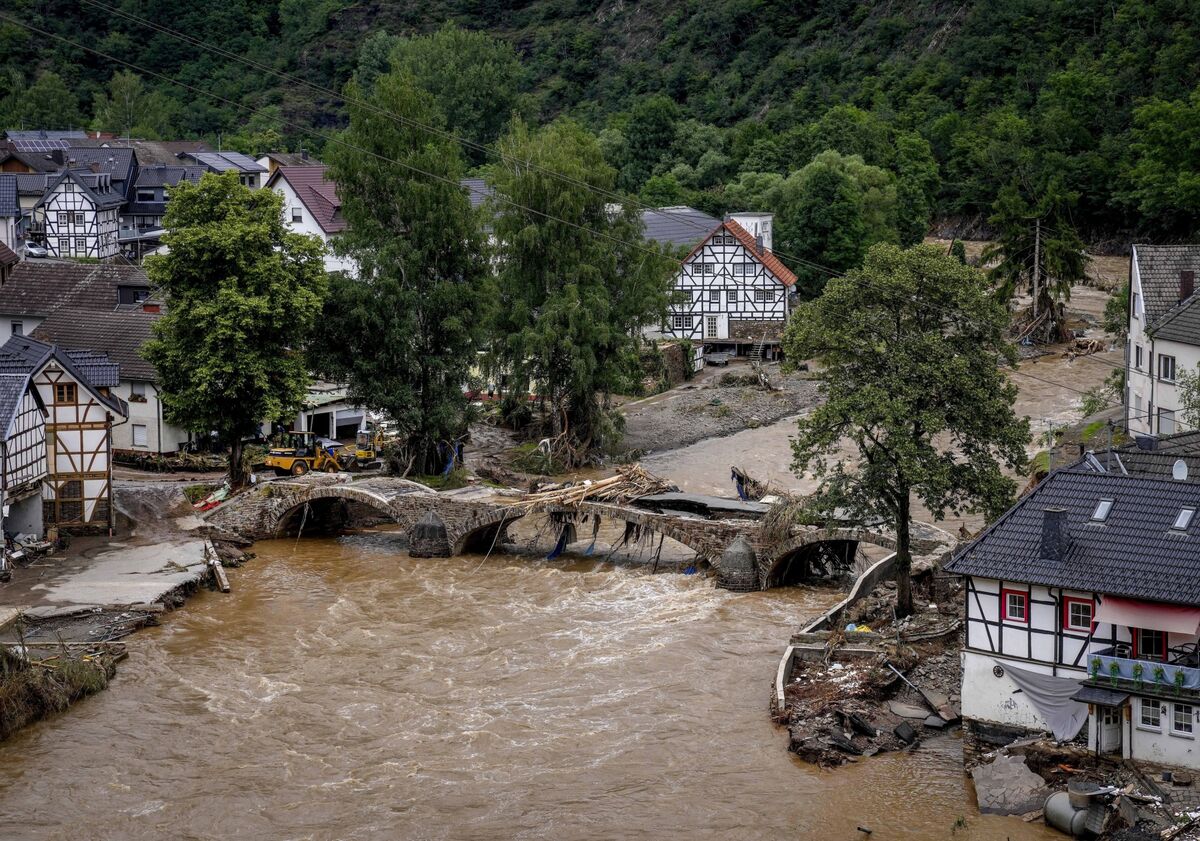 Climatic change is threatening human lives:
German officials blamed that climate change is partially responsible for the catastrophic flooding.
German Minister of the Environment Svenja Schulze announced, "These are the effects of climate change that have now arrived in Germany."
European Commission President Ursula von der Leyen called the flooding an obvious sign of environmental change. Something that calls for desperate measures!
Climatic change is real!
Officials and scientists are on common grounds, connecting the floods to a climatic change.
Even researchers, who in the past have been reluctant to irrevocably link extreme weather events with climate change, are clearly stating that environmental change probably plays a part here.
German President Frank-Walter Steinmeier expressed shock over the flooding and said;
"Just in the event that we take up the battle against environmental change conclusively, we will actually want to prevent outrageous climate conditions, for example, those we are encountering."
In this aspect, specialists undeniably have vast knowledge. Showing exactly how much environmental change influences the recurrence and probability of: heatwaves, sea heat waves, dry seasons, and extreme storms.
How does it work?
A one-degree rise in temperature has the ability to instigate a 7 percent increase in the intensity of rainfall. The Earth's poles are increasing the temperature at twice the rate, which is causing intense changes.
Read more: Heatwaves in Germany are threatening human health
Climate change is bringing a lot of damage to human life as well. Intense heatwaves are contributing to elderly deaths and rising heatstroke cases.
Extreme cold waves in other parts of the world have a high tendency to cause hypothermia. That numbs the body and hampers oxygen supply to the essential parts of the body.
Measures to prevent climatic changes:
Increased emission of CO2 and CO is majorly contributing to climatic change.
Read more: Siemens begins work on Germany's largest green-hydrogen plant
Germany has introduced measures to curb climatic changes and prevent heat-related ailments. Moreover, the green hydrogen initiative helps to reduce the carbon imprint.