Tokyo 2020 set the sustainability concept of the Olympics as the greenest-ever Games. With the slogan – "Be better, together – For the planet and the people." With all that, Japan also stands as the second-biggest plastic producer in the world.
Organizers have said they will use sustainable materials where possible, from stadiums to accommodation and even the medals.
Olympics organizers have sworn to focus on sustainability at the Tokyo Games trying to exhibit how nations like Japan — a top carbon emitter and second-biggest plastic producer on the planet — can pursue a greener future.
Read more: Climate Change causing Flowers To Change Their Colors
The sustainable initiatives taking by organizers at the Tokyo 2020 Olympic Games
Cardboard Beds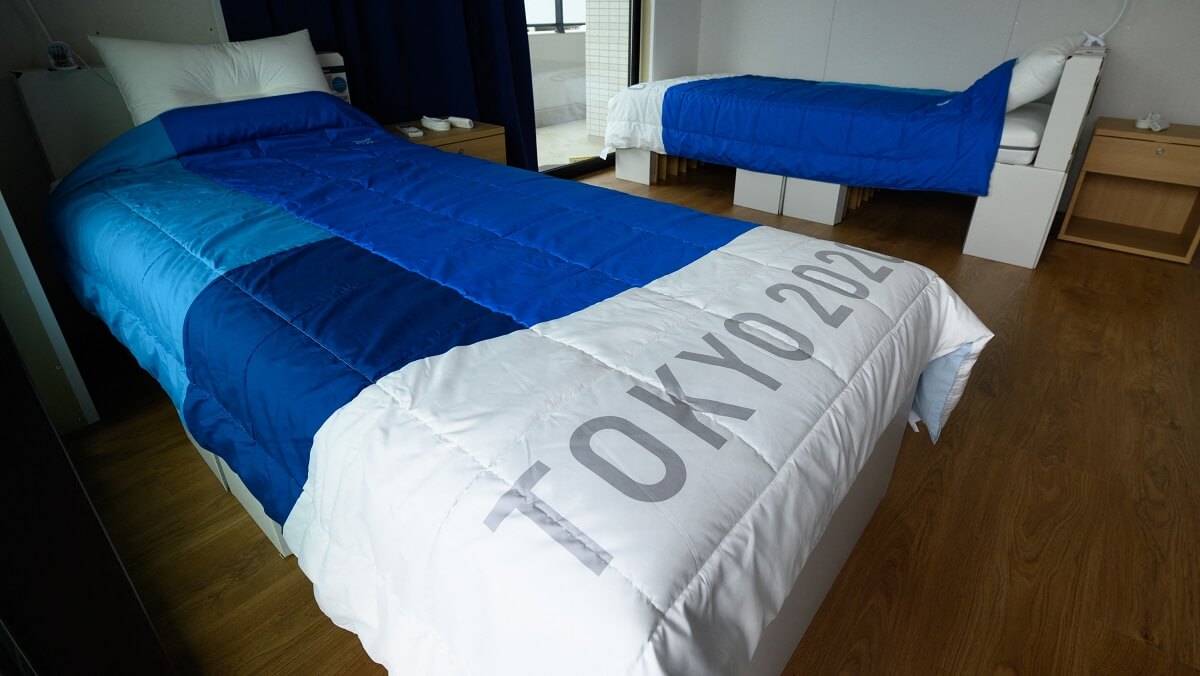 All of this year's Olympians will be getting their rest on beds made from cardboard.
Intended to withstand loads of as much as 200 kilograms, the 18,000 cardboard single beds, made particularly for the Games, intend to be recycled into paper items after use.
Recycled Medals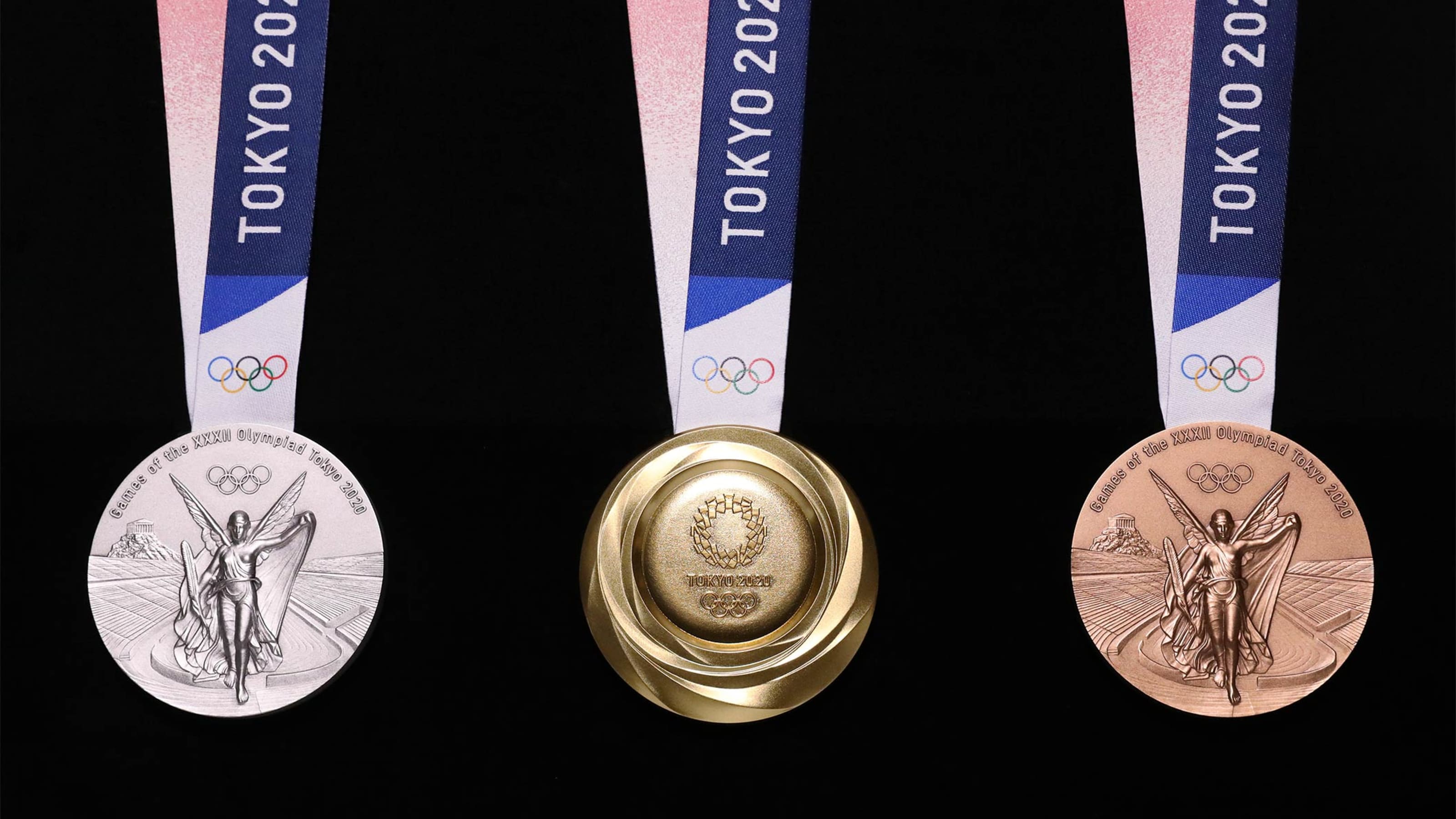 The 5,000 medals, competitors are competing for have all been made utilizing valuable metals recuperated from disposed of cell phones.
The recycling exertion yielded 32kg of gold, 3,500kg of silver, and 2,200kg of bronze from 6.2 million old mobile phones.
Plastic Podiums
To claim the medals, competitors will take to platform produced using recycled plastic waste recuperated from seas and given by the general public.
After the games, the platform will be utilized for educational purposes, and some will be reused in bottles.
Electric Transport
Olympians and Paralympians participants scheduled to move around the Olympic towns in exceptionally planned electric vehicles. Toyota changed some of its current e-Range vehicles to provide accessible transport for athletes.
Torch by Tokujin Yoshioka
The Olympic torch, designed by Tokujin Yoshioka, comprise of recycled construction waste from temporary housing utilized in the aftermath of the incomparable East Japan seismic tremor and tsunami in 2011.
No doubt, the Japanese government deserves credit for striving to make the Tokyo 2020 Olympic Games the "greenest games ever."
It is safe to conclude that the Japanese Olympic Committee certainly takes home gold for sticking to the plan.
But, like all big global events, the Games will leave an inevitable engraving in the world. Here are some central issues to think about its ecological effect:
2.73 million tonnes of CO2
The latest official estimate of the Tokyo Games' carbon footprint incorporates 1.5 million tons of CO2 produced through the development or redesign of venues and other infrastructure
Renewable' electricity
Games coordinators have set an objective of utilizing 100% inexhaustible power at Olympic destinations during the event.
But simply 30% to 35% of this force will come straightforwardly from green sources, chiefly sun-oriented energy and biofuel, a Games representative revealed to AFP.
For scenes that can't acquire sustainable power through power organizations. The organizers will change over their non-sustainable power into sustainable power utilizing green power certificates.
What about plastic consumption in Japan?
Shockingly, Japan is the second-biggest generator of plastic waste on a per capita basis after the USA. Plastic packaging represents 67.6% of all plastic waste produced in Japan, 20% more than in the world. Plastics other than packaging; like straws represent 16.2%, and PET containers represent 14.4% of total plastic waste.
How plastic pollution effects the environment?
The significant effect of plastic packs on the environment is that it requires numerous years for them to deteriorate.
Moreover, poisonous substances enter the dirt when plastic bags decompose under daylight. If plastic bags burn, they discharge a harmful substance into the air causing the surrounding air to contaminate.
Additionally, they are life-threatening to marine life. As most of the plastics end up in oceans or rivers, hampering the oxygen supply to marine life.
Your voice will help companies develop products that don't require plastic
The way industry and governments have managed plastics and the way society has converted them into disposable and single-use commodities transformed this innovation into a planetary disaster.
Tell the brands and organizations you support that it's an ideal opportunity to change the manner in which they utilize plastic.
Encourage companies to reduce unnecessary plastic use and build production models that reuse and recycle what gets difficult to eliminate.
Participate in online petitions created by organizations such as WWF, Green Peace, and Change.org can be exceptionally significant. Governments and organizations can't overlook a huge number of voices.
What has government down?
On March 9, 2021, a Cabinet Decision finalized the Bill for the Act on Promotion of Resource Circulation for Plastics.
The purpose of the bill is to present a framework in which municipalities and recycling organizations can adequately recycle waste of plastic-containing items.
And measures that developers and different organizations should strive to take in designing plastic-containing items
Japanese public opinion
77% of the Japanese public accept plastic contamination to be quite possibly the most pressing natural issue of our age.
83% accept that legally restricting arrangements are imperative to resolving the issue.
61% trust Japan should be playing an influential position in advancing another deal.
What needs to be done
Japan needs to learn from its own example they modules at Tokyo Olympics. It should take a leadership role on a global plastics treaty, that can truly make a difference, not the country.