Every ruling party has pushed Pakistan two to three years back from its existing state. No ruling party has thought to develop Pakistan in the field of technology Hence, in this era when most of the countries are using Electronic Voting Machines(EVMs) Pakistan remains on the back foot.
Digital Pakistan era
The current ruling party led by the captain, Imran Khan. He has put in all the efforts to push Pakistan forward and introduce new and latest technologies in the country.
Imran khan has introduced a digital Pakistan initiative that tends to bring a digital revolution to the country. Following that, his government has developed multiple tech zones in the country. They also upgraded many things on the digital front.
Electronic voting machines(EVMs) for next elections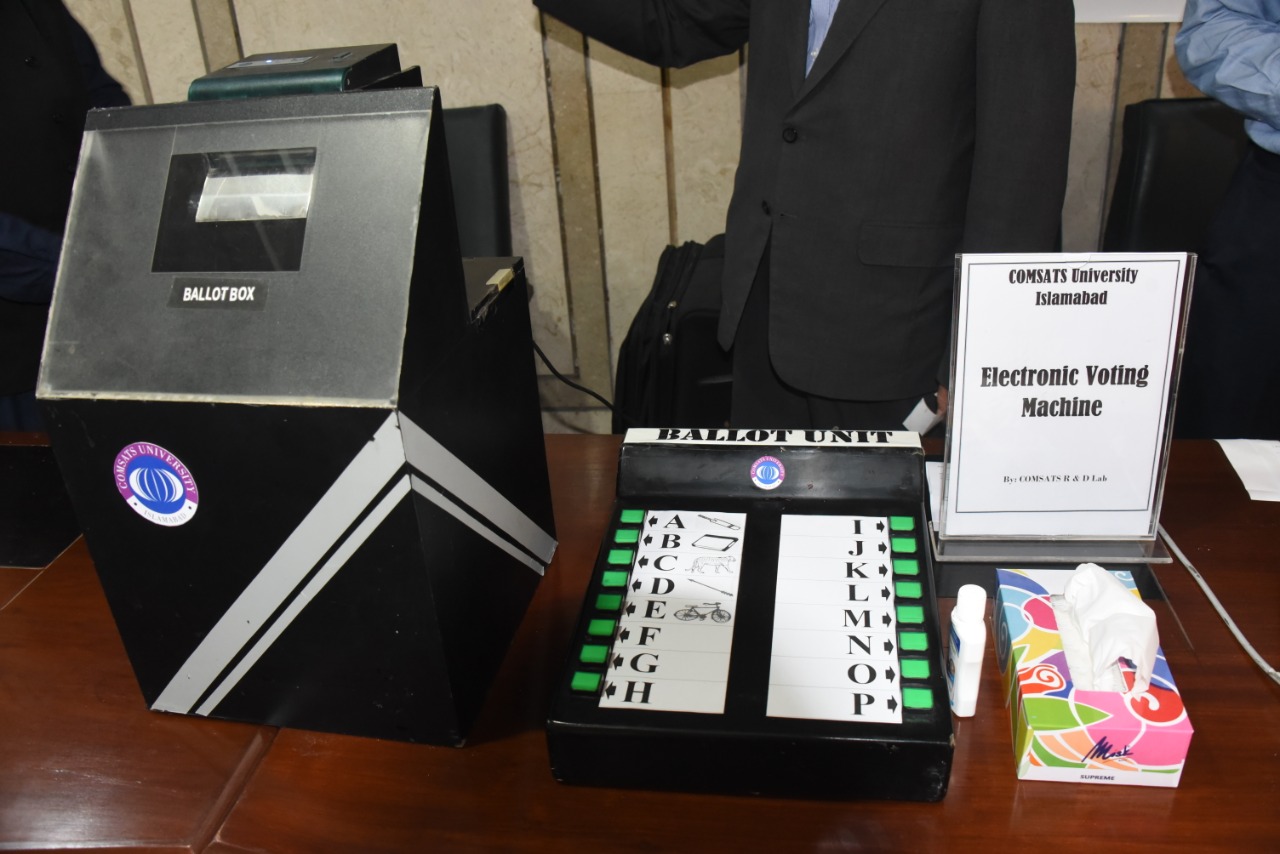 Ministry of Science and Innovation (MoST) alongside the COMSATS College Islamabad (CUI) and the National Institue of Electronics (NIE) groups had developed the EVMs. They introduced them in parliament and they are attempting to improve the EVMs technically and aesthetically.
The prototype of EVM was revealed on 14th Aug and now as per the recent news the government is legislating a law for the approval of EVMs to be used in the next general elections in order to conduct a free and fair election session
The locally-made Electronic Voting Machines (EVMs) estimate around Rs70,000 per machine while the central government intends to get around 400,000 EVMs (counting privately made and imported ones) for the 2023 general elections.
Advantages and Disadvantages of EVMs
When introducing or utilizing info and communications innovations in elections. The electoral board bodies normally need to guarantee themselves and different partners that a given technical device will work. It must satisfy enacted prerequisites, is secure and reliable, is of great use, and will proceed as expected.
Attempts to hack election systems from various countries sum up the state of voting machines, including the USA, South Africa, and Ukraine. Hackers attacked Ukraine's election system in 2014. Officials detected and removed the virus and said the totals remains same. These examples relate to the systems for processing the votes
In terms of benefits; Electronic voting innovation means to speed the checking of polling forms. It decreases the expense of paying staff to tally casts a ballot physically. It also gives further developed availability to handicapped citizens. Likewise in the long haul, costs are expected to diminish. Results can be accounted for and announced faster.
Also read: New Technology Zone In Pakistan
Will it work for Pakistan?
Providing technical support in every one of the 130 regions of Pakistan comes with a price of Rs250-500 million, roughly, accepting around 10 versatile units with 3 engineers each allocated to every locality. Passing by this gauge, the ECP will require 1,300 mobile units and 4,000 engineers/professionals to give technical support. The expense of operating every versatile unit estimates around Rs350,000-400,000
Once these machines are utilized on final voting day, they will likewise be put away safely for a very long time till the next elections. This will need no less than 12-24 huge stockrooms. The expense for this will ring up to Rs240 to 500 million every year. That estimates around Rs20 million for each warehouse.
The major part here is the literacy rate of Pakistan which is almost negligible. Teaching EVMs to a village person who does not even know how to properly run a mobile phone is beyond my imagination. There are 195 countries in the world from among these, only eight countries are using electronic voting during polls, while nine countries have abandoned the idea. The real question here is, Is Pakistan able to tackle all these obstacles, or have they even considered these aspects of electronic voting?