The tourism industry in European countries just breathing a sigh of relief EU travel rules have been cutting off. Many European countries have eased their travel restrictions and people start to travel once again worldwide.
All over Europe, many countries have just lifted lockdown and eased their travel restrictions. But as pandemic restrictions are being composed in European countries. But some countries are lifting strict travel rules worldwide.
Due to a new variant delta and increase in case of numbers, some restriction is often seen.
The situation in many countries can change daily, meaning tourists, tour operators, and hotels and restaurants must continue to be highly adjustable.
Tourists from Canada, New Zealand, Australia, and Singapore among others can continue to travel to European countries. For so many months, European countries have implemented easy rules and regulations. For travelers worldwide but now many countries reimposed strict entry rules in September.
US authorities, meanwhile, stated that fully vaccinated people from UK and EU will be permitted back into the country from November. Meanwhile, UK authorities on October 4 have announced that fully vaccinated people. Which are not included in the red list can enter the UK without the need to being quarantine.
Tourism in Europe has just started. And people are feeling good about it as due to Covid it became impossible for people across worldwide. To spend their vacations in UK or EU. But now as an increase in cases decreases. UK and EU have imposed easy and secure rules and regulations for people worldwide.
This ease in travel rules led people to travel once again in their favorite countries. And spend some time with their loved ones.
EU TRAVEL RULES FOR SAFE AND SECURE TRAVEL
To slow down the spread of coronavirus, EU authorities have launched initiatives for travel rules across the EU. To protect people from coronavirus, and for the well-being of its citizens, the EU has reimposed easy and relaxed travel rules for travelers. They want to go to the EU to meet their family and friends.
Some people travel because of work and some want to spend time with their loved ones. The European Commission has started its utmost to allow people to meet their friends and families. To ensure free movement of citizens, goods, and services.
With full respect for health and safety measures, the EU commission has made sure to save its travelers from this deadly virus by dedicating some easy and relaxed travel rules for people worldwide.
Also read: EU states can travel UK with less restrictions
A COMMON ACCESS TO TRAVEL MEASURES IN THE EU
Tourism in Europe has again started in full swing. People are traveling to the EU to spend time with their families. Here is an overview of the latest rules and most important information.
COMMON PASSENGER LOCATOR FORM
Data exchange between Member States' contact tracing authorities can be the most important thing when travelers are crossing borders. In close proximity to each other. Such as in trains and airplanes. Digital Passenger Locator Form ( PLF) is being used by the member states to ensure the arrival of cross-border citizens in their territory.
This form is used by the Member States to collect data from cross-border citizens.
THE EUROPEAN UNION
Detailed information about the quarantine rules, testing requirements, and more in the EU's 27 countries plus 4 states of Schengen countries. That includes Switzerland, Liechtenstein, Norway, and Iceland – which can be accessed through the Reopen EU platform.
You can also install the Reopen EU smartphone app to get updated on the go.
Please note that every other Member state is using different and relaxed rules for third-party travelers worldwide. Member States may require a negative covid test upon arrival.
THE EUROPEAN UNION COVID TRAFFIC LIGHT SYSTEM
The EU has introduced a COVID traffic light system for a better overview of the epidemiological situation in individual member states. Three colors red, orange, and green denotes the high, medium, and low-risk areas in the region. Grey regions denote those places that have insufficient data.
EU DIGITAL COVID CERTIFICATE
To ease the EU travel rules, the European Parliament approved a digital Covid certificate. That states whether a person is fully vaccinated, tested negative for Covid or recovered from this deadly virus.
This document is issued by test centers and health authorities. It has been available in all EU member states since July 1.
EU TRAVEL RULES FOR NON-EU COUNTRIES
EU Member States have agreed on a common approach to travel from non – EU countries to the European Union, set in a Council recommendation.
Under this approach, Member States should accelerate reopen safe international travel. Every other person who is fully vaccinated should be able to travel to the EU for any of the purposes.
OVERSTAY CAUSED BY EU TRAVEL RULES
In the context of the coronavirus pandemic, visa holders are present in the Schengen area. Who could not leave before the expiry date of their short stay visa have had their visa extended? Up to a maximum stay of 90/180 days by the designated Member States.
COUNTRIES INCLUDED IN THE AMBER LIST
GERMANY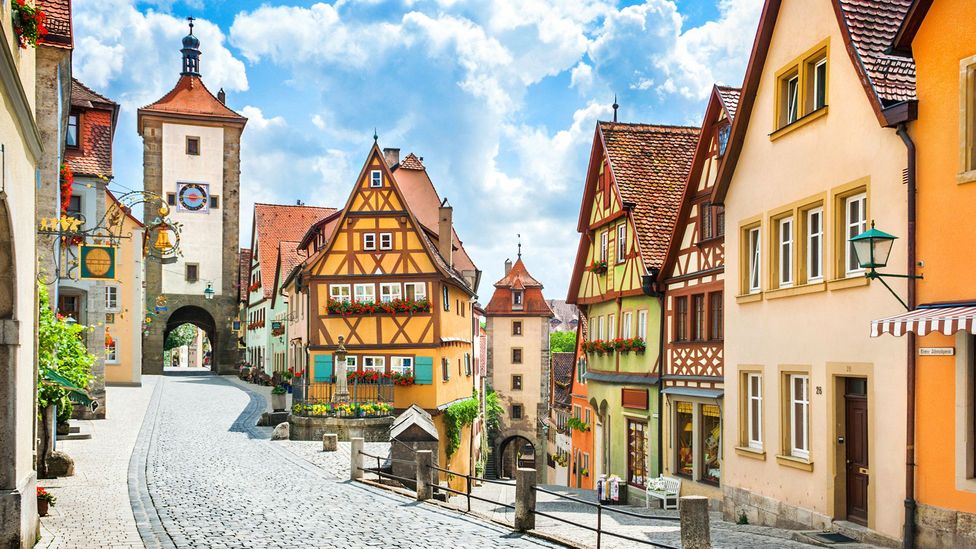 Across Germany, coronavirus cases have been falling since September. Still, politicians are smartly managing the situation. As a general rule, anyone who wants to come to Germany whether by plane or car or train. It should give documentations of recovery from the virus if they had it, plus they have to give negative Covid test results.
Before setting off, individuals must register digitally. Arrivals from high-risk areas must have to be quarantined for 10 days they can come out from isolation. Only when they give the negative COVID test result on the fifth day of quarantine.
Note that the citizens of the UK only can enter Germany if they are fully vaccinated.
FRANCE
Same as Germany, travelers can only visit France if they are fully vaccinated. Fully vaccinated people can enter France without any restrictions. However, they should provide a vaccination card and a form which states that the traveler doesn't have any symptoms of covid-19.
Unvaccinated people from the green list can enter France only when they give the negative PCR or antigenic test or proof of recovery from this deadly virus.
Unvaccinated people from the red list can only enter France only for important purposes.
In France, life is getting back to normal. Entry to hotels, restaurants, cultural events, bars, malls, and hospitals is possible only in possession of a Pass Sanitaire. A certificate stating that you are fully vaccinated or recovered from the virus. Hygiene and social distancing rules remain in their place. Also France's nighttime curfew has come to an end.
ITALY
Even so, Italy has extended its COVID-19 state of emergency until December. Arrivals from the EU or Schengen zone must provide a negative PCR test and a passenger locator form and proof of either vaccination or recovery from Covid-19 from the past 48 hours. The EU digital COVID certificate is mandatory in Italy as well.
For everyone, there is a complicated system of five different levels. Which comes with quarantining obligations and various testing. Authorities have classified the country itself into four color-coded zones- white, yellow, orange, and red- in accordance with the local coronavirus infection risk.
Currently, all regions of Italy apart from Sicily fall into white, low-risk zone, where people can go anywhere where they want to go.